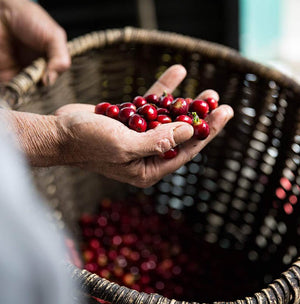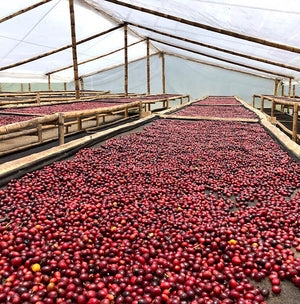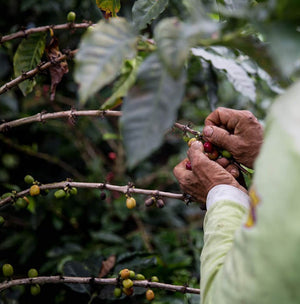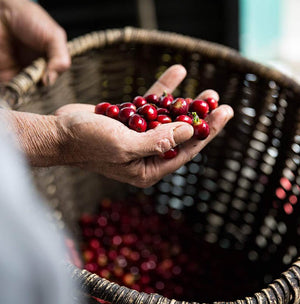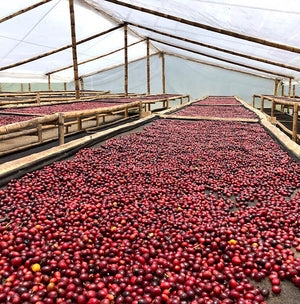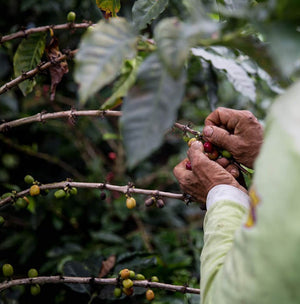 On Sale
Villa Maria Natural, Colombia
A boozy, rich naturally processed Colombian. With a gentle fig-like acidity, grown-up notes of brandy and a treacle like body.
Process
Natural

Varietal
Colombia, Castillo & Caturra

Altitude
1800 m.a.s.l. 
Tasting notes
Fig - Brandy - Treacle
Villamaría's processing station, "Jamaica", was chosen due to its perfect climate and altitude for the drying of naturally processed coffee. Alongside this, the large space available meant that producing high-quality naturals at scale was a possibility not available before. Villamaría is a Colombian municipality located in the department of Caldas. The region is fed by numerous sources of water and natural resources. Villamaría is located a few kilometres from the city of Manizales, whose urban areas are surrounded by the Chinchiná River. The station currently represents the harvests of 30 to 50 coffee producing families in the surrounding area of Villarazo, sitting at altitudes higher than the drying station itself. As Jamaica sits at a lower altitude of 1300 MASL, it is better suited to the processing of honey and natural coffees due to the hotter temperatures found here.
The carbon footprint from this coffee's journey has been offset twice.
This includes boiling your kettle to brew it.
The packaging is biodegradable and recyclable.
Delivery is free.
One love.