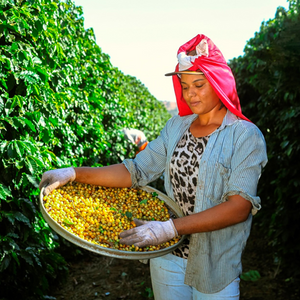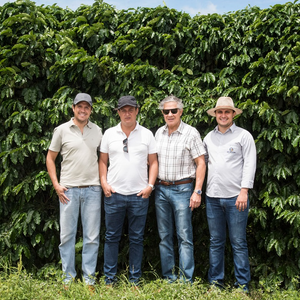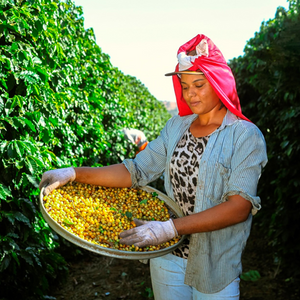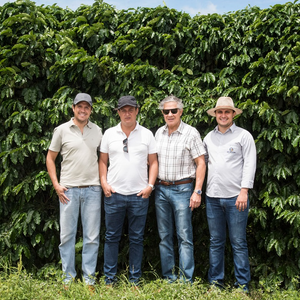 On Sale
Seasonal Espresso - São Bernardo Natural, Brazil
A rich and indulgent, everyday drinking espresso roast. With flavours that remind us of a Black Forest Gateaux, this coffee has great sweetness and caramel-like texture, making an excellent espresso (and a super tasty filter). This great on its own or paired with all types of milk.
Process
Natural

Varietal
Catuai Vermelho

Altitude
1000 m.a.s.l. 
Tasting notes
Cherry - Caramel - Chocolate
Betinho is the second generation of a family that contributed a lot to the development of the city of Patrocínio through coffee growing. Betinho has been a coffee grower for 40 years, succeeding his father Mario Alves do Nascimento who started the projects in 1940, which also comes from a natural succession. Fazenda São Bernardo maintains its principles focused on high productivity and quality, always seeking to improve processes and physical structures that will positively impact coffee quality.
Technology has also always been the main focus of the family, as the continuity of coffee supply is a strong commitment of the group. The arrival of their children and grandchildren brought a stronger look at the production of specialty coffees and the development of products that will meet consumer demand.
The carbon footprint from this coffee's journey has been offset twice.
This includes boiling your kettle to brew it.
The packaging is biodegradable and recyclable.
Delivery is free.
One love.