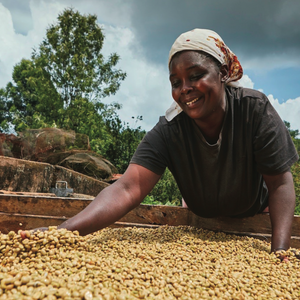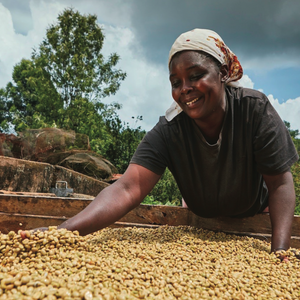 On Sale
Makwa AA Washed, Kenya
A deliciously bright classic Kenyan! Bursting with apple acidity, big toffee like sweetness, all wrapped up in a big syrupy body.
Process
Fully Washed

Varietal
SL28 & Ruiru 11

Altitude
1600 m.a.s.l. 
Tasting notes
Green Apple - Toffee - Syrup
This Makwa AA is grown in in Thika District, North East of the Capital Nairobi. The Makwa Estate is owned by Chania Location Mwahota Ikai Co Ltd, they started coffee farming in 1975. The farm which is located close to the town Gatukuyu and extends over 92 hectares and produces around 120 tonnes of coffee a year.
Kenya is the 16th largest coffee producer in the world by volume, and is recognised today as a prominent specialty coffee origin. Growing regions in the country (especially its central highlands) offer rich, acidic soil, and optimal conditions for specialty coffee production. The country produces an average of 750,000 bags of coffee per year and relies heavily on smallholder farmers, as the average farm size in Kenya is 1 to 2 hectares. Many grow just 150 coffee trees: They take the cherry to centrally located mills where their coffees are weighed, sorted and combined into batches large enough for processing and export.
The carbon footprint from this coffee's journey has been offset twice.
This includes boiling your kettle to brew it.
The packaging is biodegradable and recyclable.
Delivery is free.
One love.