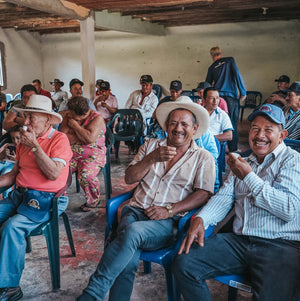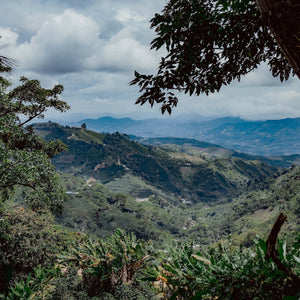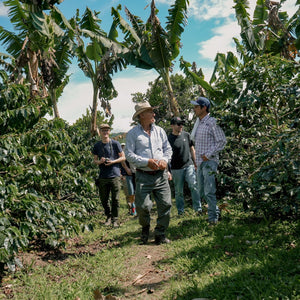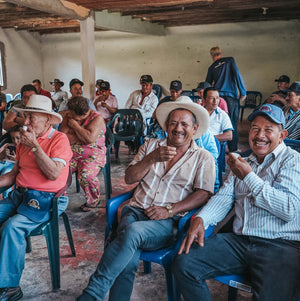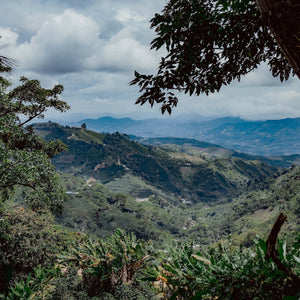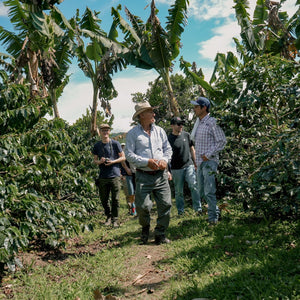 On Sale
Liborio Huelgos Washed, Colombia
An award winning lot showcasing the Pacamara varietal. Expect lots of floral notes like apple blossom, tropical sweetness that reminds us of starfruit and a creamy texture like white chocolate.
Process
Fully Washed, Sun-Dried

Varietal
Pacamara

Altitude
1650 m.a.s.l. 
Tasting notes
Apple Blossom - Starfruit - White Chocolate

Best of El Carmen
This past season was the first year Raw Material (the importers we work with in Colombia) were able to host the Best of El Carmen competition. Over the last five years working alongside the association, RM have continued to remark on the steadily increasing cup quality of the association blend, as well as notable lots from producers that could be sold as microlots due to their remarkable profiles. This first contest was held in the township's cupping lab, which was built two years ago thanks to the support of roasters buying through the Red Association structure, which returns maximum profits for the lots purchased.
Second Place was awarded to Liborio Huelgos for this lot of the Pacamara vareital.
The competition was judged by members of the Raw Material team alongside visiting roasteries who have supported El Carmen through their purchases. The competition garnered a lot of excitement in the community, and we look forward to seeing it again next season!