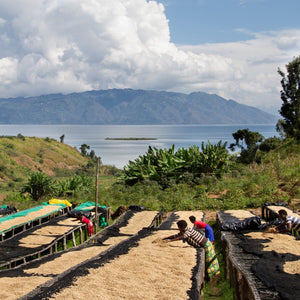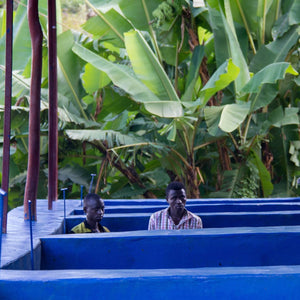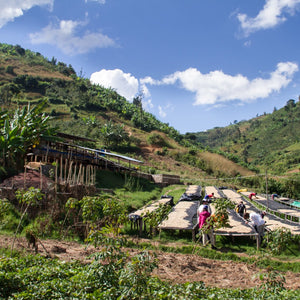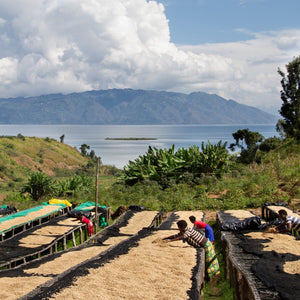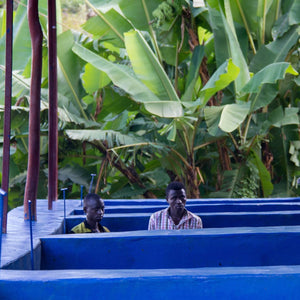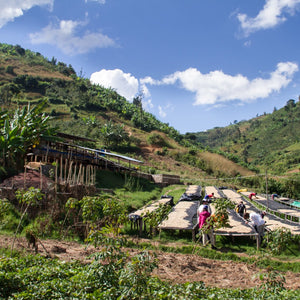 On Sale
Gisheke Washed, Rwanda
A delicious washed coffee from Rwanda, with bright and clean acidity that reminds us of lime and apricot, with a jammy sweetness and floral finish.
Lovely, all day filter drinking and super for a bright espresso also!
Process
Fully Washed

Varietal
Red Bourbon

Altitude
1500 - 1750 m.a.s.l. 
Tasting notes
Lime - Apricot Jam - Elderflower
Gisheke, the newest member of the Muraho Trading Co. family.
Located in Nyamasheke District, the station overlooks Lake Kivu, with almost 40% of the cherries received at Gisheke coming by boat from Mushungwe Island. All the cherries from the neighboring islands are delivered by boat to Gisheke, which is only accessible by water.
This partnership with MTCo helps the people at Gisheke increase their quality of
production, fetch a higher price for their coffee, and introduce them to new markets. This will be a continuous work in progress in the coming years, as greater
understanding is gained of the particular challenges Rwandan coffee producers face.
Gisheke's geographic location makes it ideal for the processing and drying of coffee. This is due to the consistent wind flow that moves between two steep hills that lead towards Lake Kivu, Idjwi Island and the Democratic Republic of the Congo.
The carbon footprint from this coffee's journey has been offset twice.
This includes boiling your kettle to brew it.
The packaging is biodegradable and recyclable.
Delivery is free.
One love.