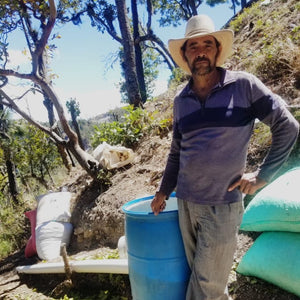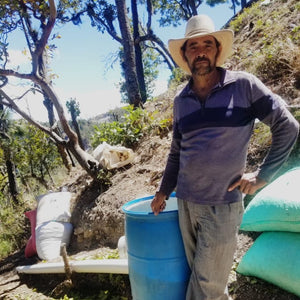 On Sale
El Pedrero Natural, Honduras
This season's harvest in Honduras has been exceptional and we're lucky to have a special, naturally processed lot. With a gentle acidity reminding us of ripe red berries, chocolate notes and a big treacle-like body, this coffee is just on the funky side with lots of sweetness. Great for all types of brewing.

Process
Natural

Varietals
Red Catuai & Ihcafe 90

Altitude
1550 - 1650m.a.s.l.
Tasting notes
Red Berries - Chocolate - Treacle
El Pedrero is a small farm of just 7 hectares, run by Carlos Ernelio Cortez. Carlos' farm is part of a collective known as CONEXH S. A. which was constituted on February 7th 2021 with a vision to become a reliable ally in the origin's green coffee supply chain. They are a five generations old family business dedicated to the production of coffee on 10 farms located in the emblematic Montecillos Sierra. Through the years they have been building an alliance with local coffee farmers, today they have 40 members integrating the group called "Los Compaz".
CONEXH's General Manager, Carlos Mejia was born and raised among coffee plantations in his native Tutule and is the driving force behind the operation from farm, processing and preparation to exporting the green coffee.
The cooperative has integrated the processing of the fresh harvested coffee, with a traditional sun drying process over an area of 10 Hectares.

The carbon footprint from this coffee's journey has been offset twice.
This includes boiling your kettle to brew it.
The packaging is biodegradable and recyclable.
Delivery is free.
One love.